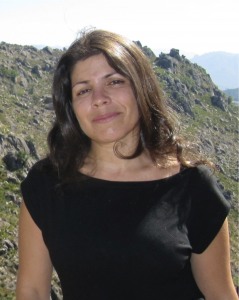 PhD in Ecology, Universidade de Lisboa

Recent publications:
Proenca, V., Aguiar, C., Domingos, T. (2015) Highly productive sown biodiverse pastures with low invasion risk. Proc Natl Acad Sci USA, www.pnas.org/cgi/doi/10.1073/pnas.1424707112 
Teixeira, R.F.M., Proença, V., Valada, T., Crespo, D., Domingos, T. (2015) A conceptual framework for the analysis of engineered biodiverse pastures. Ecological Engineering 77, 85–97 
Martins, I. S., Proença, V., Pereira, H.M. (2014) The unusual suspect: Land use is a key predictor of biodiversity patterns in the Iberian Peninsula. Acta Oecologica 61, 41-50 
Leadley, P., Proença, V., Fernandez-Manjarrés, J., Pereira, H.M., Alkemade, R., et al. (2014) Interacting Regional Scale Regime Shifts for Biodiversity and Ecosystem Services. Bioscience 64, 665-679 
Proença, V., Pereira, H.M. (2013) Species-area models to assess biodiversity change in multi-habitat landscapes: the importance of species habitat affinity. Basic and Applied Ecology 14, 102-114.
Projects and collaborations:
Portuguese Sub-global Assessment of the Millennium Ecosystem Assessment
Report on biodiversity scenarios for the 21st century / Global Biodiversity Outlook 3
IPBES (Intergovernmental Platform on Biodiversity and Ecosystem Services): Methodological assessment of scenarios and modelling of biodiversity and ecosystem services; Regional assessment of biodiversity and ecosystem services and functions for Europe and Central Asia
Terrestrial Species Working Group of GEO BON (The Group on Earth Observations Biodiversity Observation Network)
Project "EcoPotential: Improving Future Ecosystem Benefits Through Earth Observations" (Horizon 2020)
Project "EcoSensing: indicators, methods, and protocols for reporting and monitoring the condition of biodiversity and ecosystems in rural landscapes" (FCT)
Projecto "ABAFOBIO – Agricultural abandonment, fire and the future of biodiversity" (FCT)